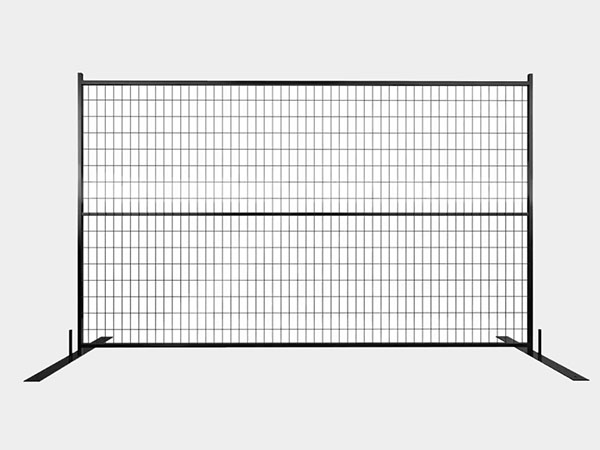 Galvanized Wire Mesh Fence
---
Raw Material: Low-carbon steel wire / Galvanized wire
Surface Treatment: Galvanizing / PVC coating
Opening Shape:Square / Rectangular/ Diamond / Hexagonal
Wire Diameter: 2 mm to 8 mm
Features: Excellent corrosion resistance/ Easy installation / Excellent visibility
---
Galvanized Wire Mesh Fence
Glavanized wire mesh fence is widely used for safety protection of residential buildings, sports fields, highways, garden & agricultural use, etc. It features excellent corrosion resistance and attractive price, which makes it popular among end-users and investors. We stock this versatile product in various opening sizes, mesh sizes and thicknesses. Besides, we can also offer custom solution depending upon customers' requirements. Welcome to contact us for more details!
Galvanized Steel Fence Panels for Sale
More Parameters
| | |
| --- | --- |
| Raw Material | Low-carbon steel wire / Galvanized wire |
| Surface Treatment | Hot-dip galvanizing / Electro-galvanizing / PVC coating |
| Opening Shape | Square / Rectangular / Diamond / Hexagonal |
| Wire Diameter | 2 mm to 8 mm |
| Packing | Roll or panel |
| Features | Excellent corrosion resistance/ Easy to install / Excellent visibility |
Types of Galvanized Wire Fencing
It can be divided into welded galvanized fence wire mesh and galvanized chain link fence. The production process and application are different. Below are more details for your reference.
1. Welded Galvanized Mesh Fence Panel
Galvanised welded mesh fence is made of high quality low carbon steel wire and galvanized wire. It is strong and durable with light weight and strong structure. The welded mesh fence panel will be fixed on the post by suitable clamps according to different post types. Welded wire fencing crossings welded immovable, it has high strength, uniform and smooth mesh surface. And it can resist the outside pressure.
Galvanized Welded Wire Fencing Process
Material → straightening and cutting → welding → folding → electro-galvanizing/hot dipping → inspection quality → packaging
Applications: Galvanized welded fence panel is widely used in gardens, backyards, playgrounds, airports, highways, railroads, farmland and prison security applications.
2. Galvanized Chain Link Fence
It is a kind of woven fence mesh, which is made of low carbon steel wire, galvanized steel wire or PVC coating. It is the most widely used and versatile of fencing fabrics because of its corrosion resistance and ease of installation. And we offer a variety of wire gauges and mesh sizes to suit specific applications. Galvanized chain link fencing is easy to construct and maintain, and the bright colors make it the product of choice for beautifying the urban environment.
Galvanized Chain Link Mesh Fencing Process
Iron wire → drawing → rust removal → straightening → wire cutting → welding black fence plate → bending → pickling → galvanizing → cleaning and drying → inspection quality → packaging
Applications:
It is widely used for partition and protection in garden, municipal, residential area, airport, highway, railroad, etc.
Advantages of Galvanized Steel Fencing
1. Great Durability & Long Service Life
2. High Strength
3. Easy and Quick Installation
4. Smooth Surface and Attractive Appearance
Applications of Galvanized Wire Fence
Due to its good properties, galvanized fence wire is widely used in construction, agriculture, industry, transportation and daily life, for example:
1. Construction Industry: construction reinforcement panels, wire mesh partitions, shelves and cages;
2. Agriculture: farm fences, raising chickens, ducks, geese, rabbits and zoo fences, gardens;
3. Transportation: road divider, highway fence, road green belt protection fence, crowd control protection fence;
4. Industry: machinery and equipment protection, stadium fencing;
5. Other applications: such as for the protection and support of seawall, hillside, road, bridge, reservoir and other civil engineering works, as well as decorative role.
Galvanized Fence Panels Packaging
Products ends are wrapped with a layer of waterproof kraft paper inner and a layer of plastic cloth outside.
Accessories packed with small plastic bags.
Special packaging will be applied as requested by customers.
Our Services
1. Customized design is available. We have professional production line and factory to offer you custom solution according to your needs. You can send us your samples with your inquiry.
2. Free samples are available. You can contact us for details.
3. We have an experienced and multilingual pre-sale consulting service and after-sales service departments to sever you 24*7 hours a week.
4. All our products are tested before delivery. You can come to check your products on site or by video chat. More than that, third party inspection is acceptable.
5. Factory direct sale price. Wanzhi Steel is a manufacturer of steel wire and mesh in China, which can offer you a fair price. Also, we will provide discounts on bulk orders.
How to Choose the Right Products?
You can find many galvanized wire fences for sale on the market. Before purchasing, you'd better clarify the product specifications, including wire diameter, opening size, panel size, etc. Of course, you also need to consider your budget, product lifespan, aesthetic requirements, etc. Below are some advice for you.
You should choose the fence according to your use purpose and environment. By comparison, hot-dip galvanized wire fencing is more corrosion-resistant and durable than cold galvanized one. And there are more color choices for PVC coated fence, which is a better choice if you have aesthetic requirements.
Request Price from Wanzhi Steel
Wanzhi Steel is a professional manufacturer of steel wire and mesh. We have various types of galvanized wire meshes for sale in various shape design, opening sizes, wire diameters, materials, etc. We have a wealth of experience in the production of steel products , and our own workshop. No matter what sizes or materials you are looking for, you can find it at Wanzhi Steel. Please feel free to talk to us!